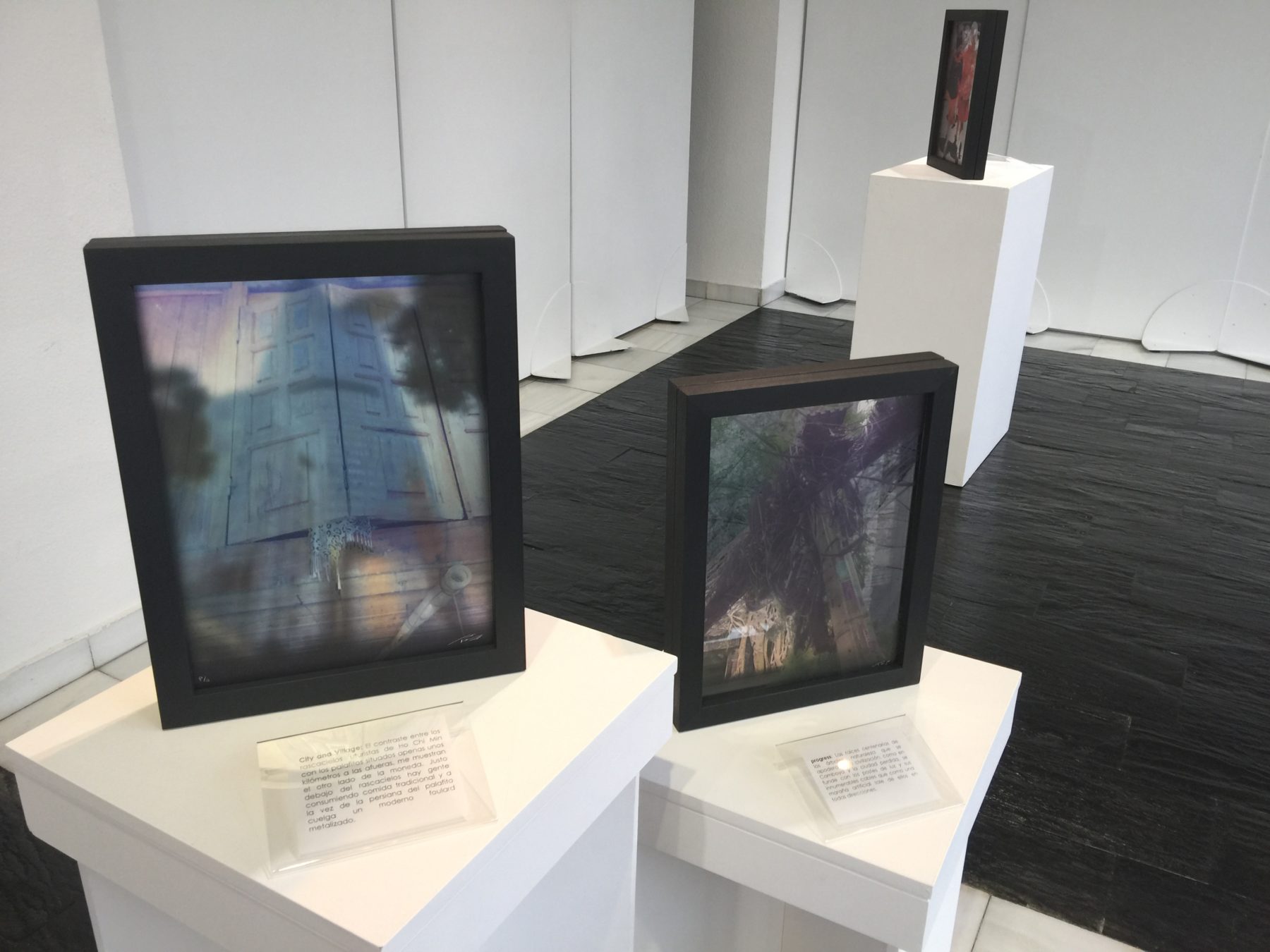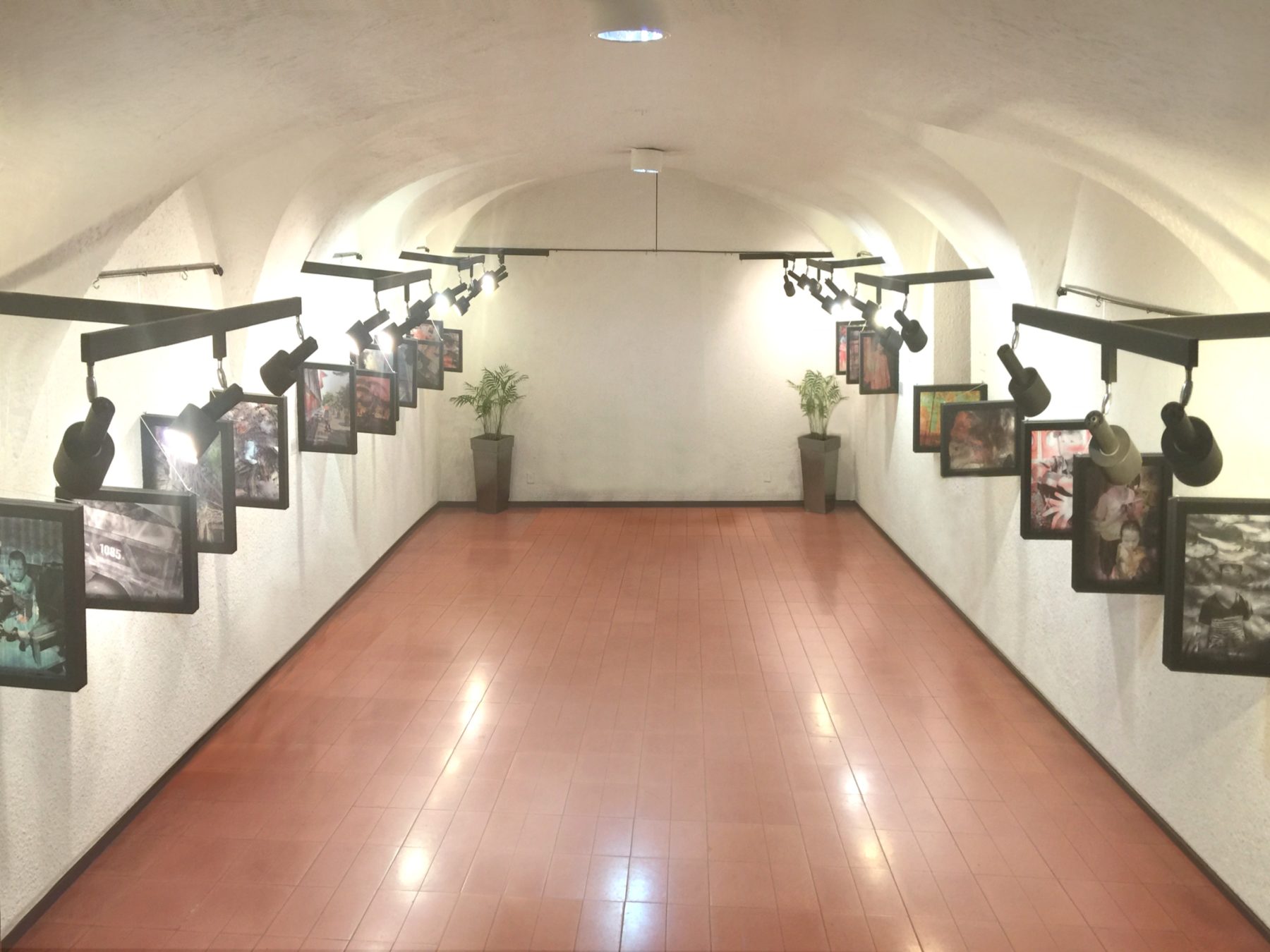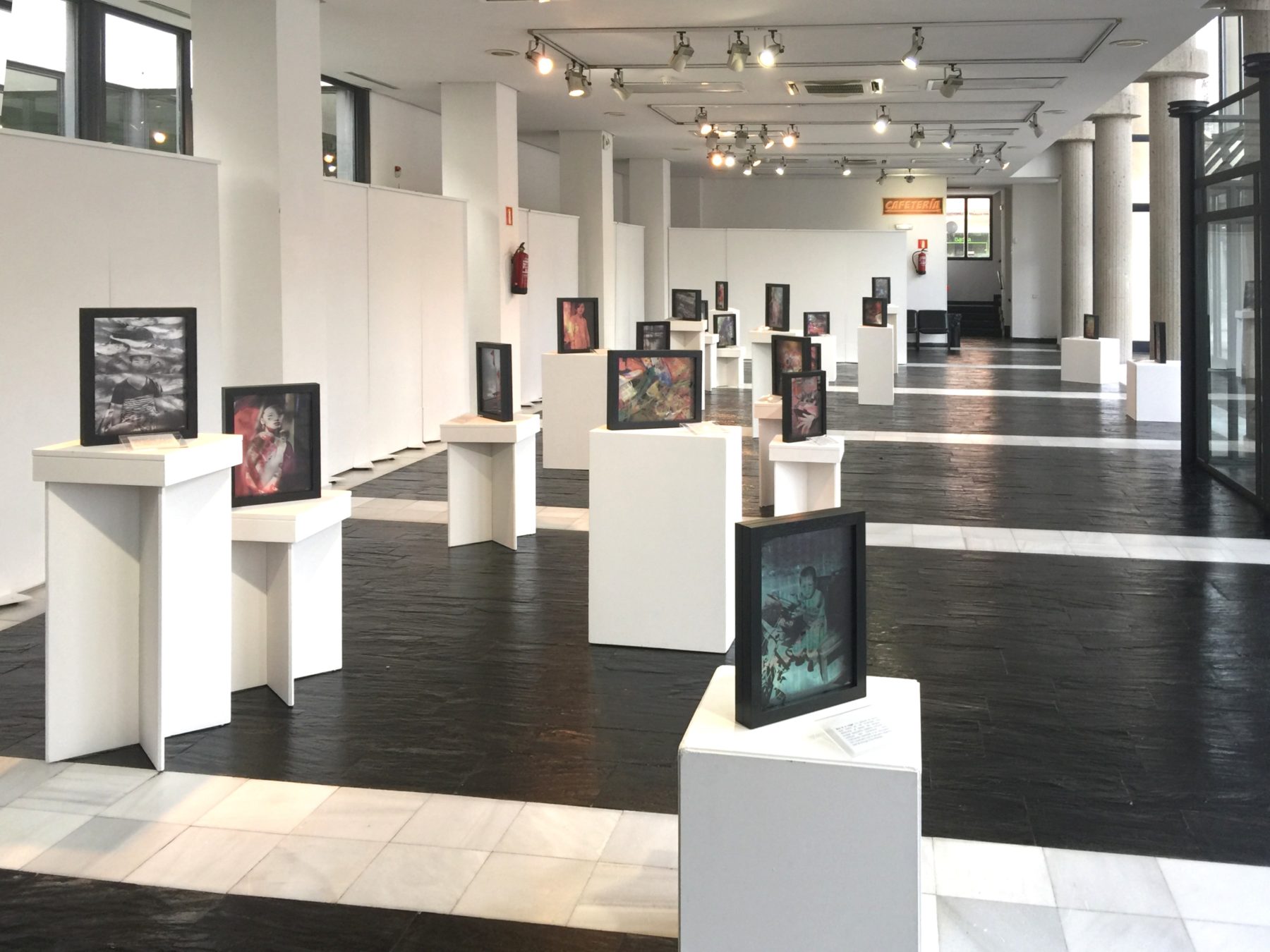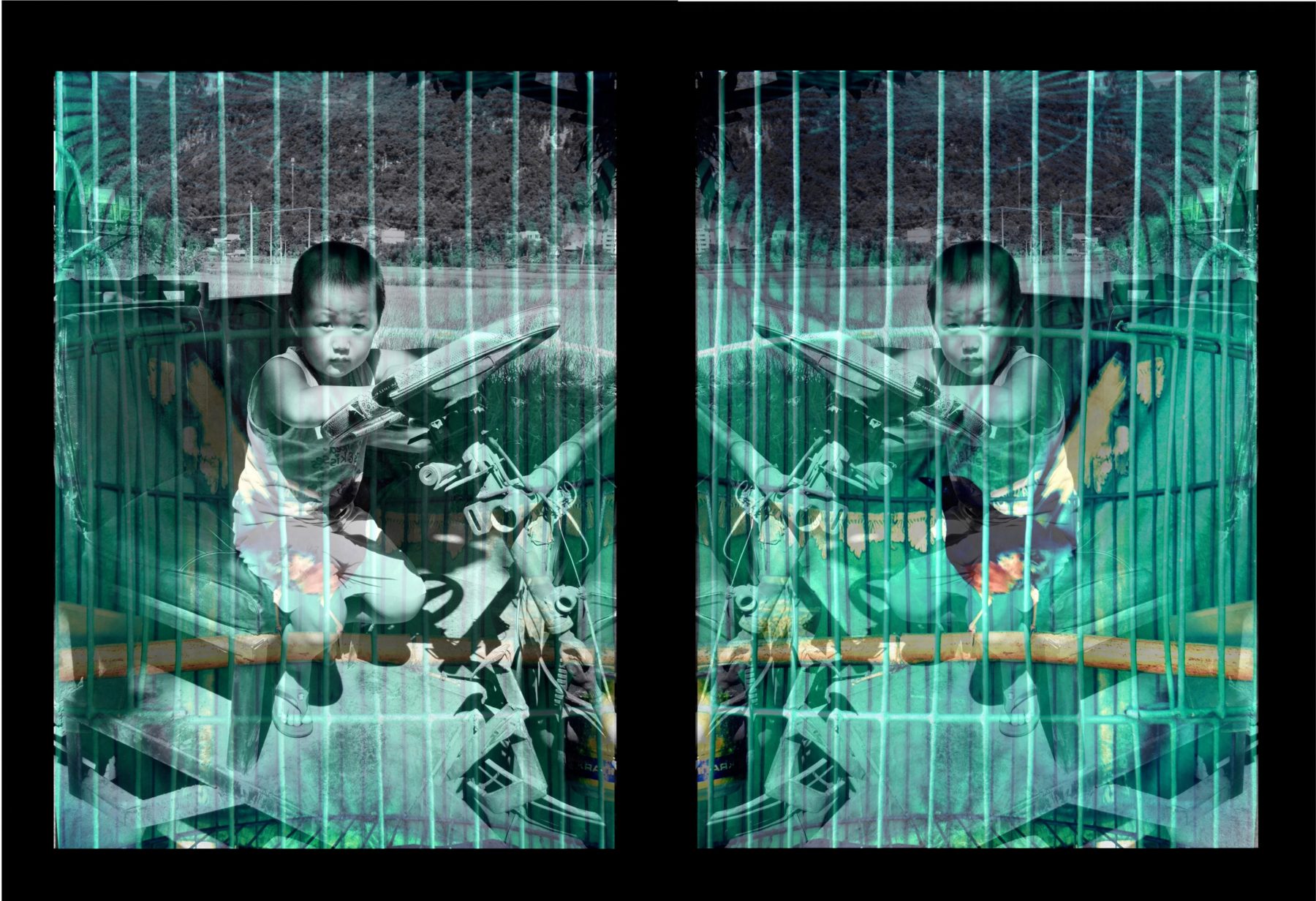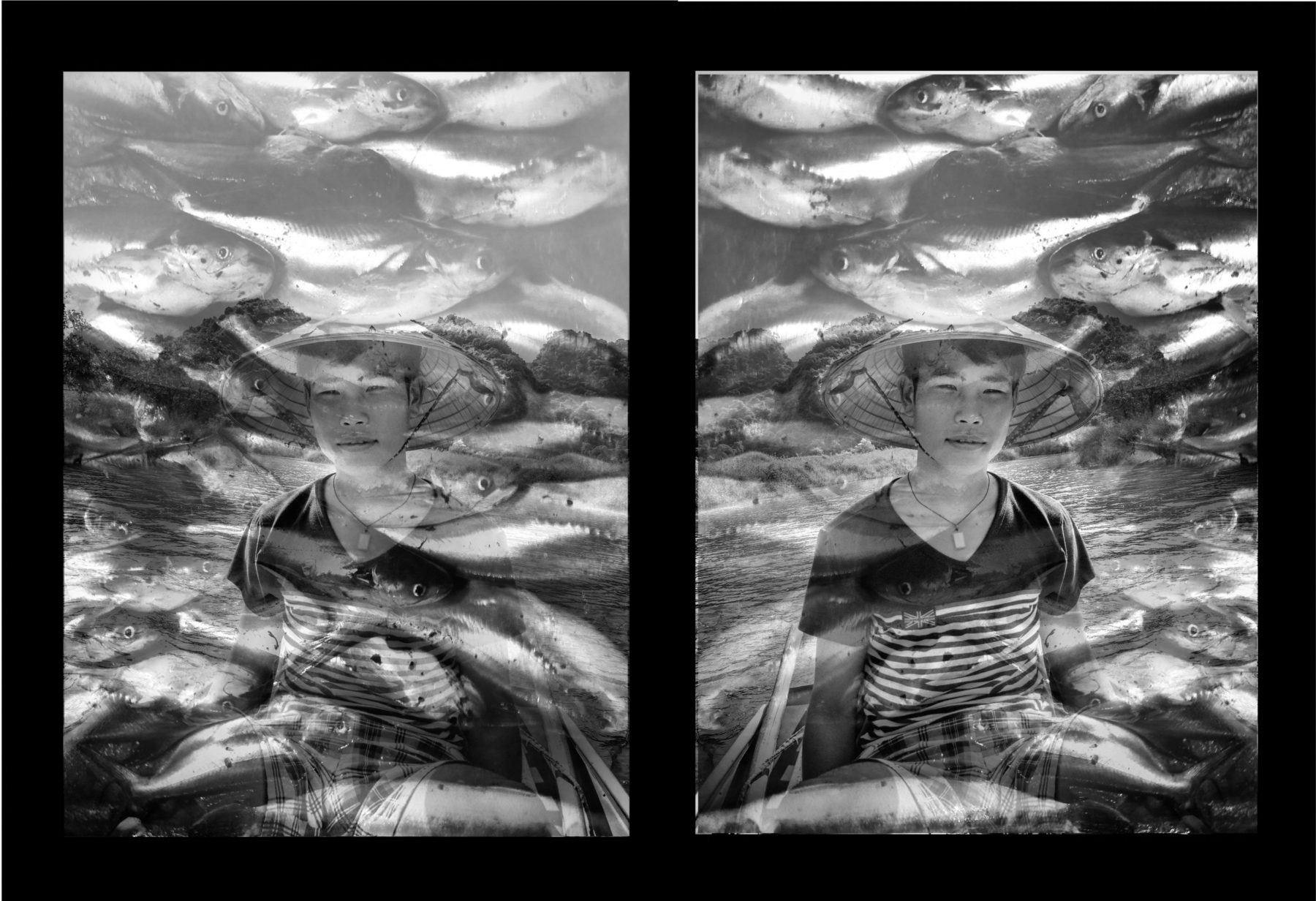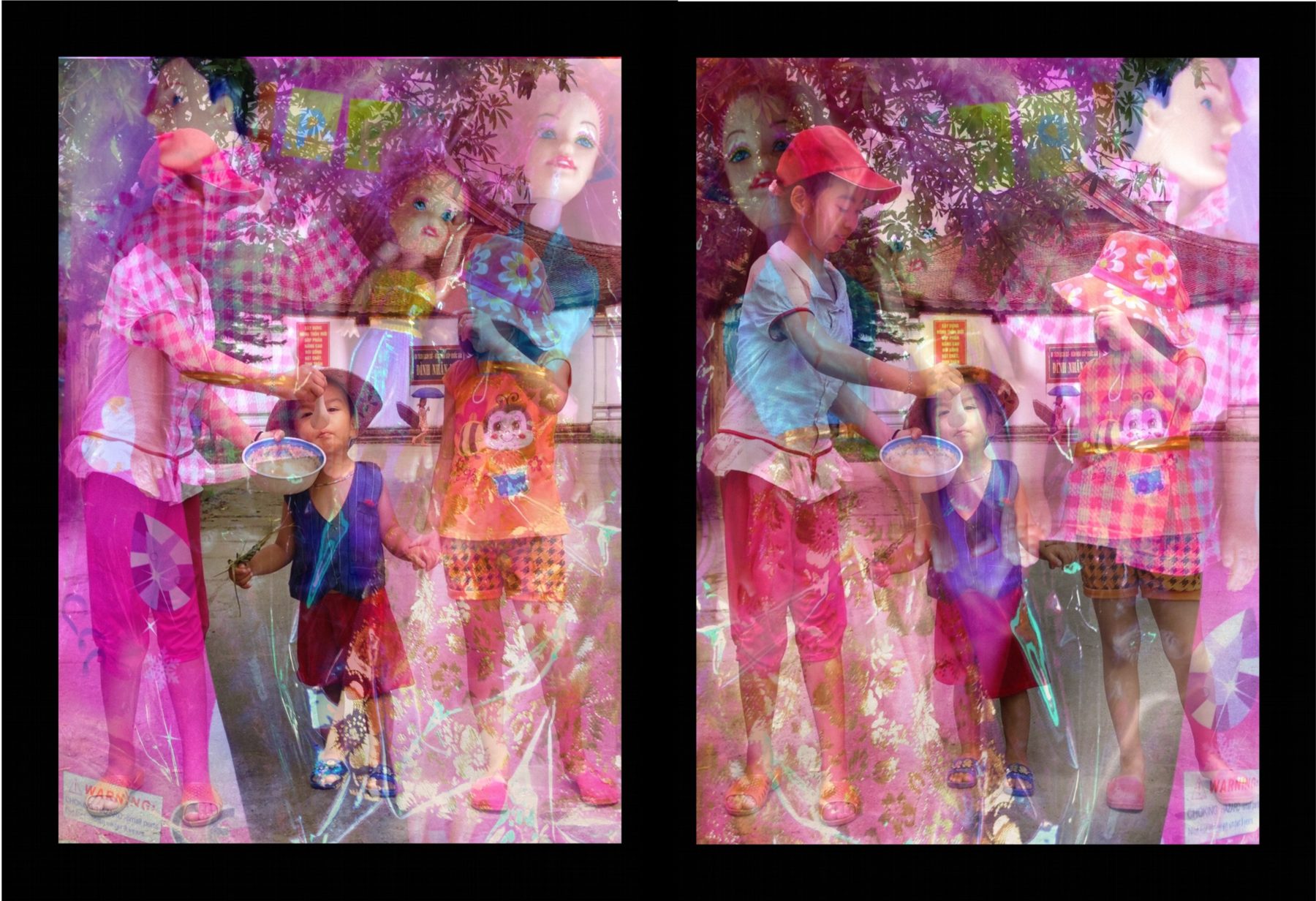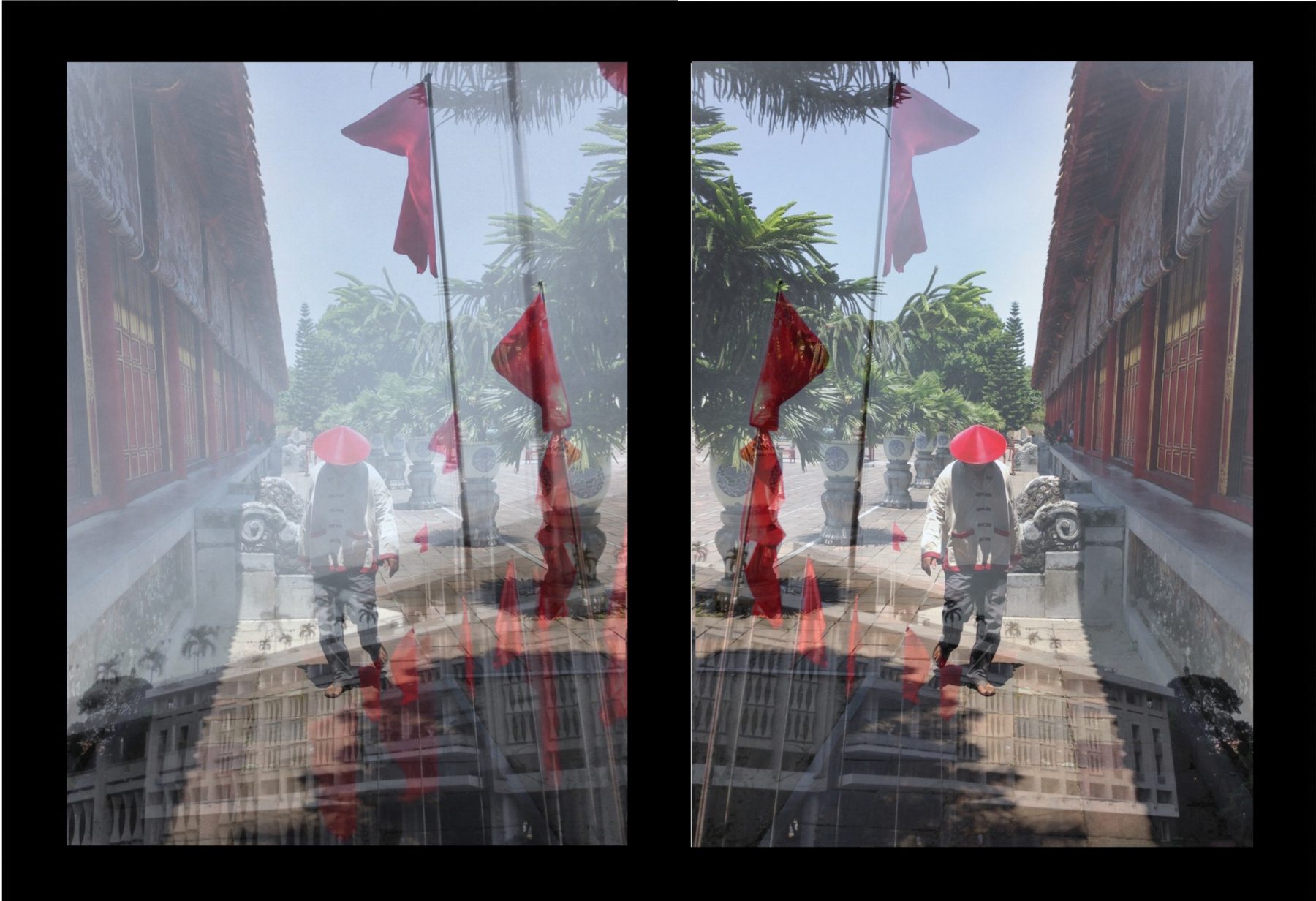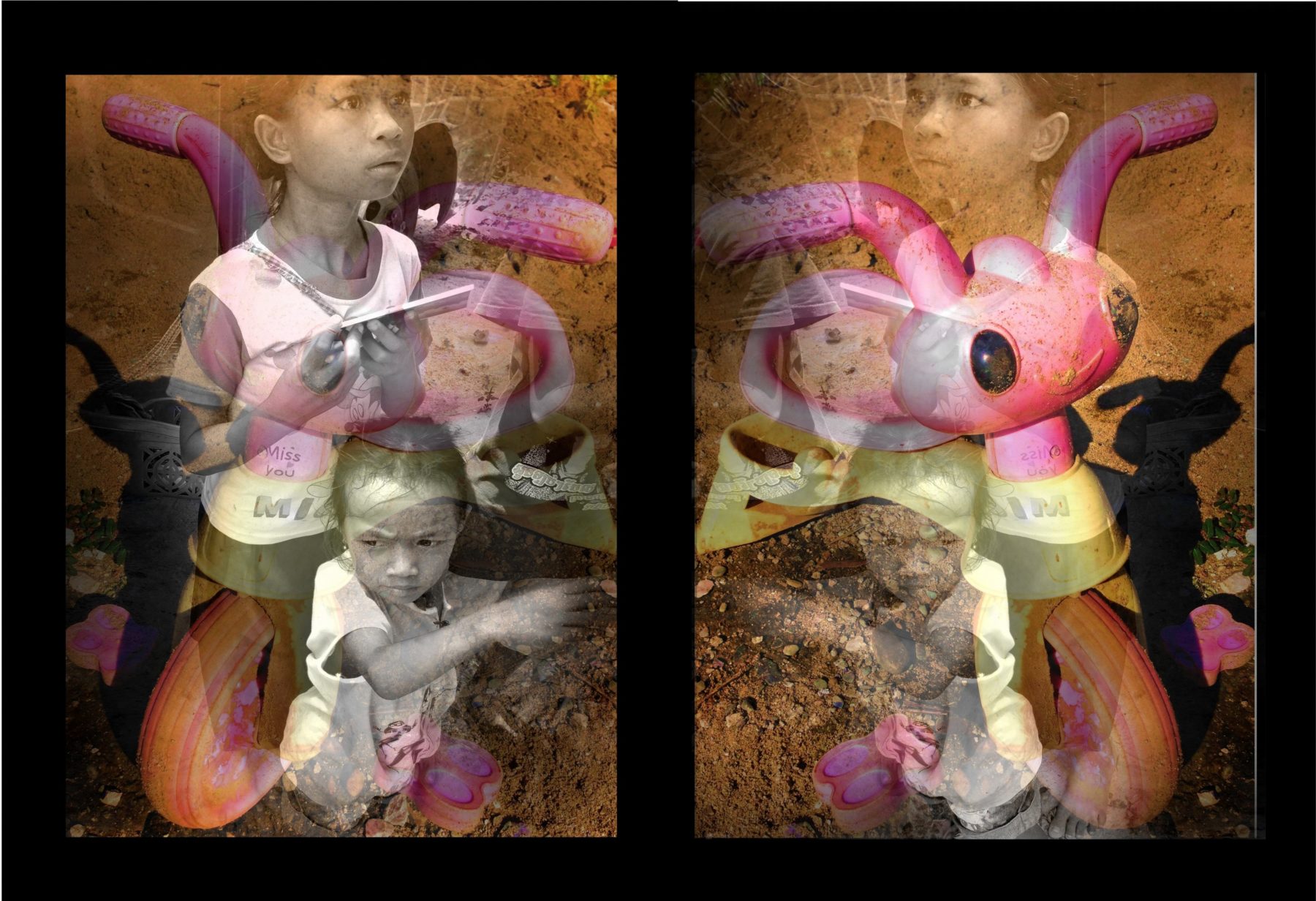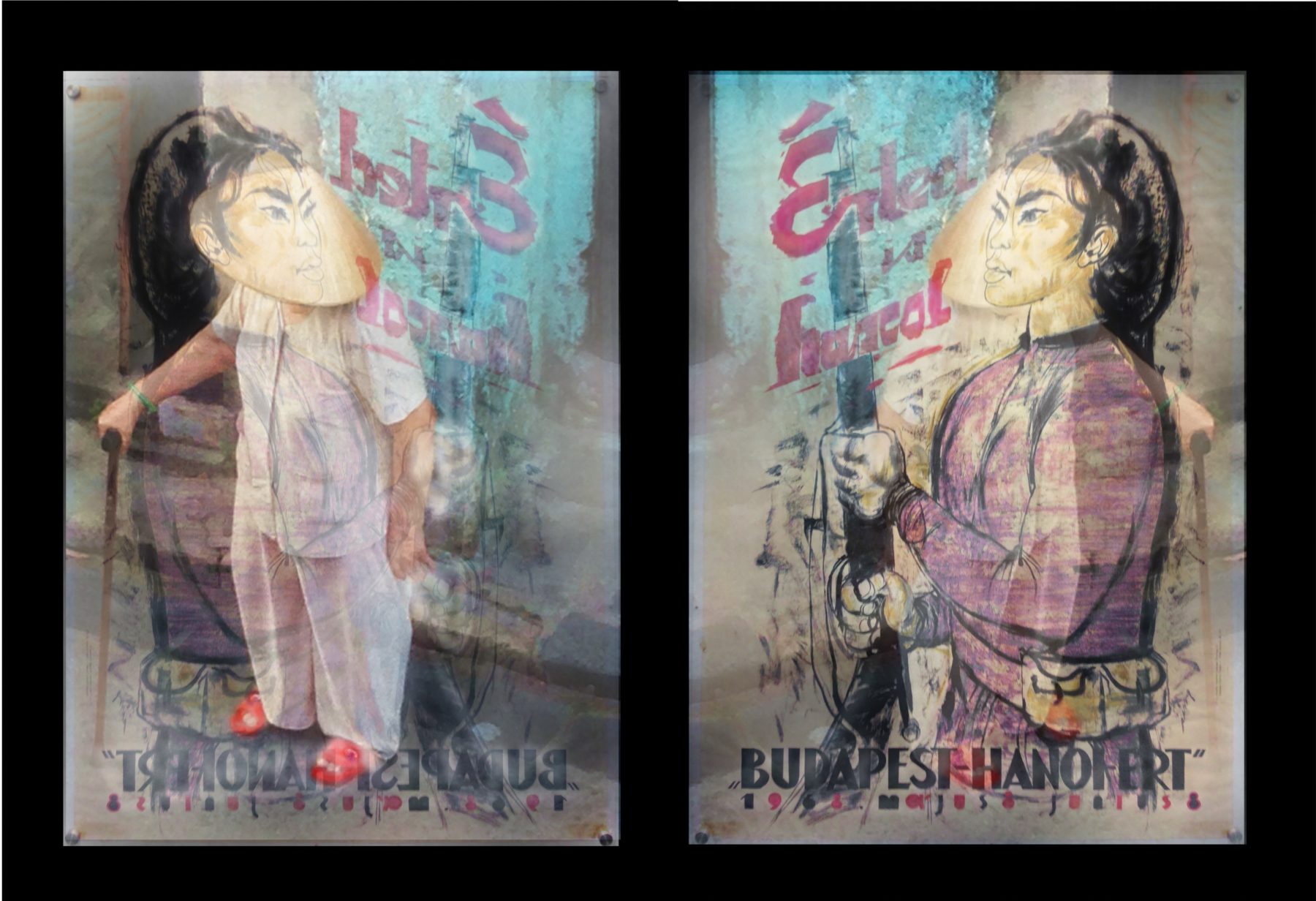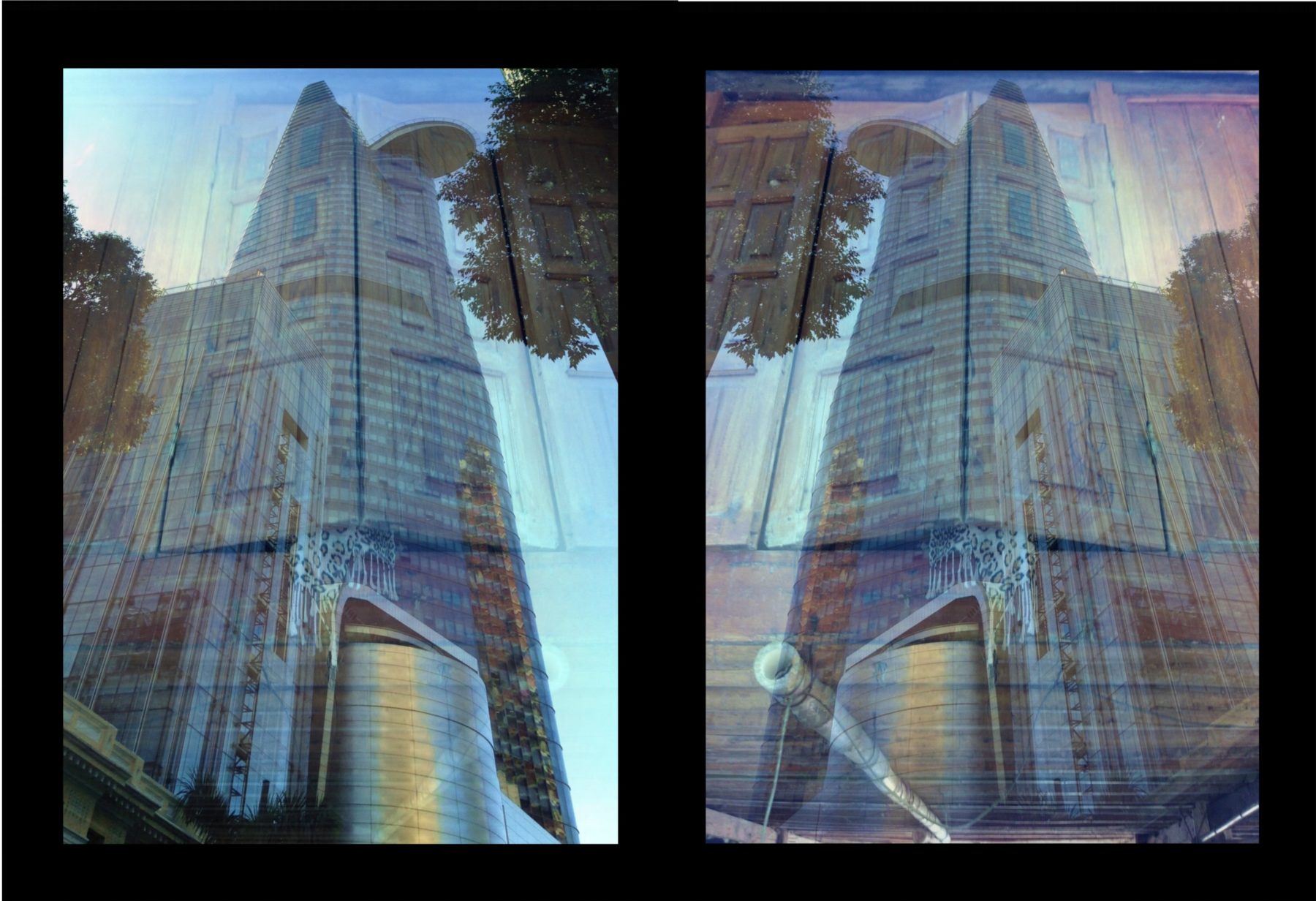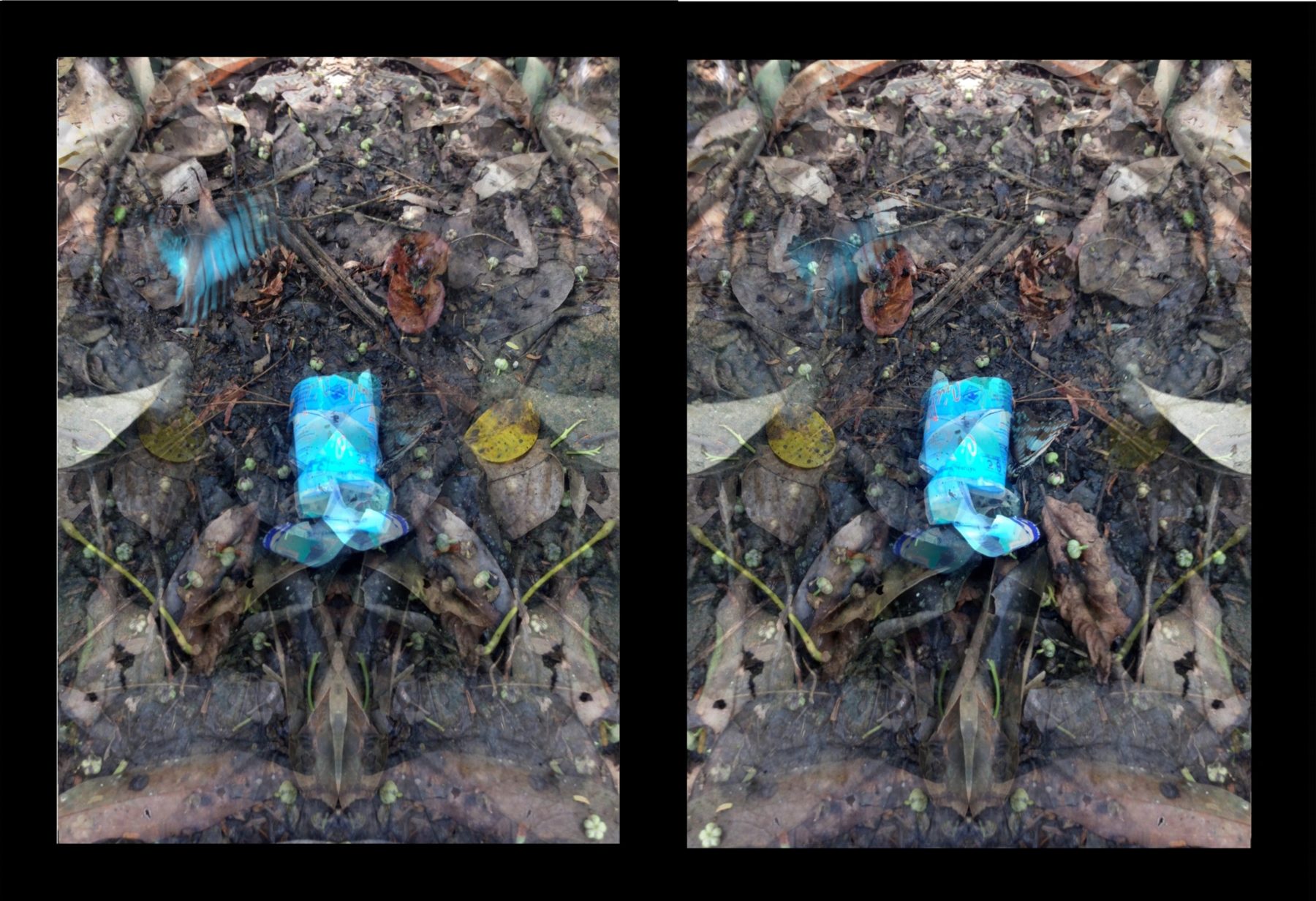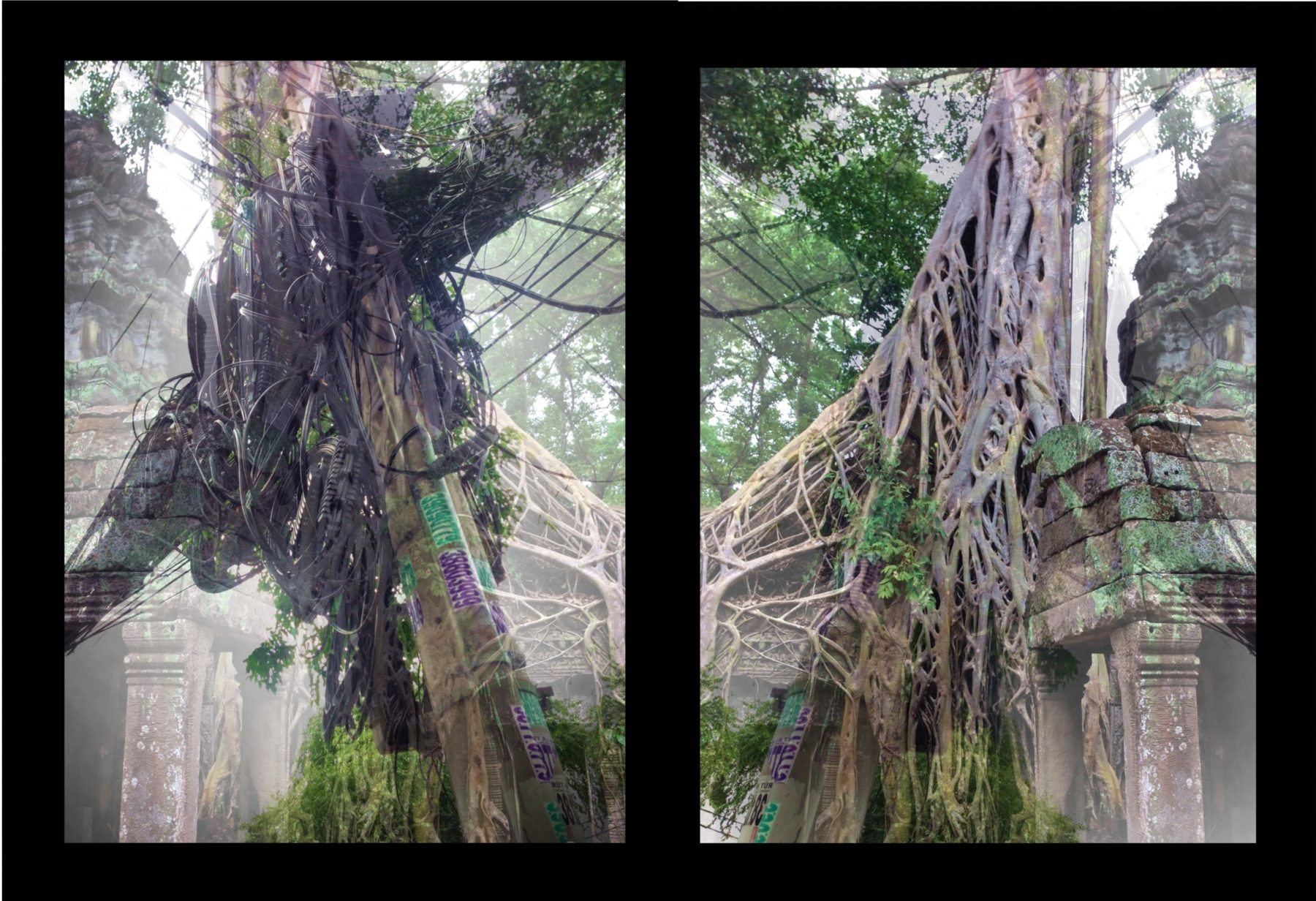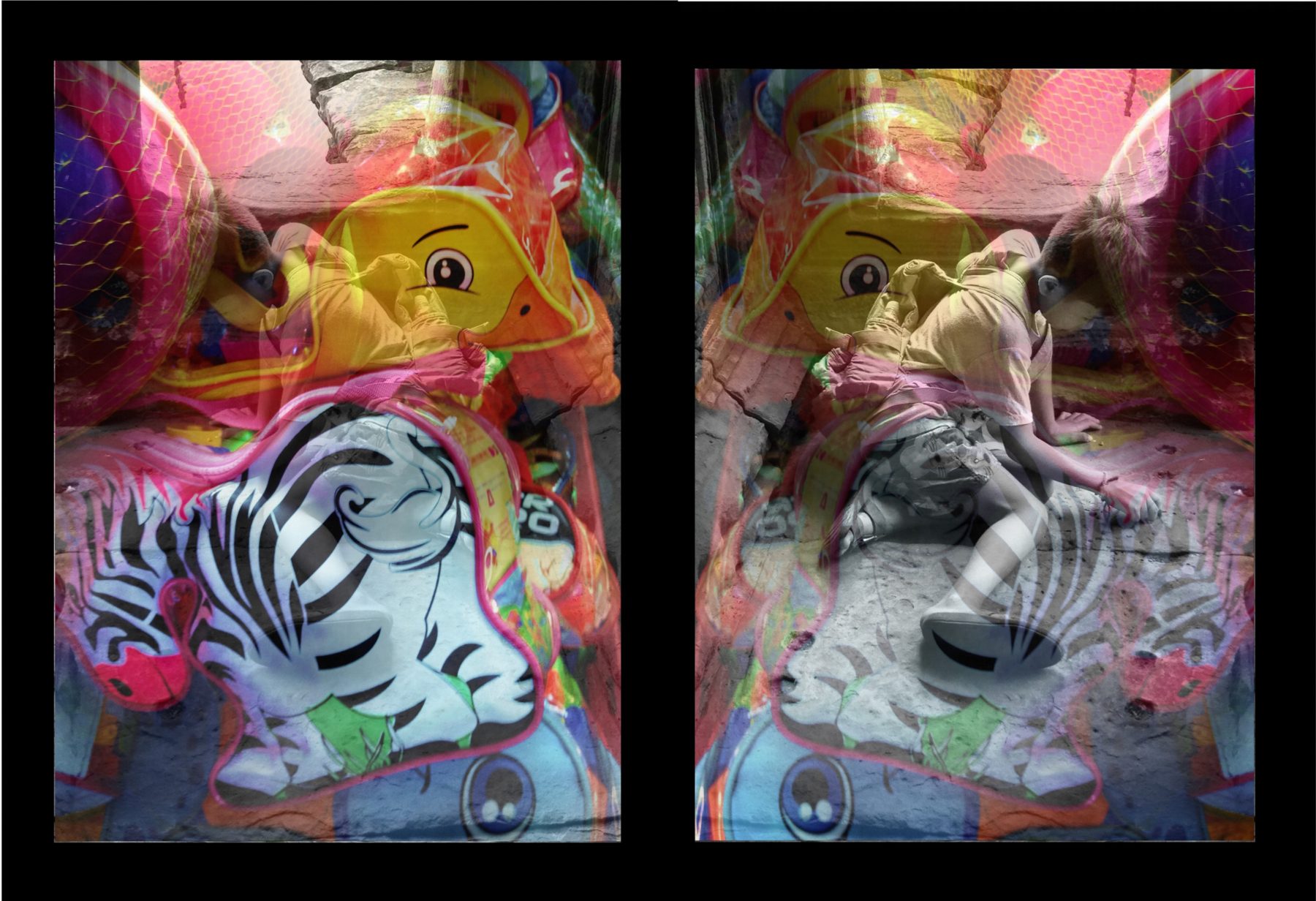 Vietnam /Duality
Duality/Vietnam,a contrast world
The Project born from the observation, colour contrast, emotional, intímate and loud travel all around Vietnam and Camboya
The feeling to be in a complete different reality, try to abstract myself and captate directly the life of this side of the world.
Suddenly i see happyness and despear, misery with hope, freedom and discipline…. Two sides of the same coin.
Broken dreams? Being a child "not yet"
Even when your surround scream to you that your dream to be an ingenier is far away, even utopic…
The Young girl that as a model play in front of my camera dreaming to be  apreciate by her beauty….
The Project is developed in photographs transfer to plexiglass, double exposure that in the transparency aloud us to get two points of view,and even togheter become a new tridimensional object.
EDITION V/V
Subjects
1-Hope boy: In a separate corner between Vietnam and Camboya, the touching generousity of a street living boy that after i give him a coin try to gift to me his only property,a dragonfly that hang trough his fingers to care about the skin deseases make me think in Hồ Chí Minh, Spiritual leader of the country, already a pop icon used by the govern for all purposes, from ethic to comercial, his essence rapresented even in "esencial" oil bottles..
2-Hope Girls: it's just enough go out of the city to find kids trying to sell to you whatever product, dealing ina very adult way prices and discounts.Insisting as only the child inconcience can be… Mature? Childhood? When you see in the country side toys staying alone abandoned on the side of the rice fields i htink: where is the "no return" point?
3- Faith: At Danang, in the center of the country, we had the chance to visit the highest pagoda in Vietnam and go inside the temple; suddenly we get in contact with the new generations of monks, childrean that parents introduce there not specifically for religión but because they can have there the best education possible, uniforms almost militar that make me note the Vietnam flag hanging everywhere, even in the religious places..
The alone image of my mini-monk was clasified finalist in the PhotoAsia context 2014.
4- Religion: Once the kids finish their education on the temple, they have the chance to decide even to stay in the temple and become monks, or go backto real life. In case they decide to stay inside, the get isolated from the outside world, and meditation become their day by day. A "jail" that transform them in prisioner of the religión, when faith oficially get transform in religión.
5- Dream boy: in the northo of the copuntry we are invited to a boat rip trough some caves, a Little "canoa" with a Young boy driver dreaming to go to the big city and become an ingenier, and perhaps let his live in the fisherman town.
6-Dream Girl: just crossing to Camboya, in a floting house,  a girl play with her pitón in front of the camera just for few coins, as a top model dreaming also to change in to a better future.
7-Invasion: one of my travel partners, a NATO pilot, gift  tome his own picture in the plane just after a visit to the militar museum,  where we got schock about  how close Vietnam war was, and how still now they suffer the consecuences… our guide explain that Vietnam because of localization was for centurys trying to be invaded by all world, but now, they ar suffering the worst invasión posible, the comercial chinese attack, when weapons are only Money… They buy the land, the country, as snakes going deep in to the land.
8- Liberation, Out of the museum, where images from either reality either propaganda from the govern show us  aybe only one side of the coin, a Little town with an authoritary grandma trying to control her grandsons as maybe during the war she was forcé to fight for create them a  free future.
9- Boy in a cage: hit me the fact that even in the smallest houses, exotic birds are in beautyful cages singing and being care as jewels whe kids are just free from yoiung age top lay even in places that we will consider dangerous for our own children.
10- Fashion Girls: in a contrast sociaty as Vietnam, i see the status of Young girls who want to stay "White" to show that they are city girls, covering their faces and body with umbrellas, hat and masks, Little "clowny" style in contrast withe rice workers, who skin shows their low status, but for me they are much more elegant and coragious that the city girls trying to pretend what they are not with a social "burka".
11- Boy&Toy: Justo ut of the lost city in Camboya, next to a market where they sell the most different products, natural and artificial, i note a kid that is completally absorbed in his own world just drawing on the sand, when i think that our child in this side of the world are always requesting new toys that are never enough.. when just sand will make them be creative…
12-Family: as well as we have our conceptof ideal Family, as well as we transmit to them and they "sell" this (Brbie pink family) but! Thereisa but, family is based principally in care, as this children are feeding each other. Real love needs only real love.
13-Nature: waliking in a park, seeing aplastic bottle, when i go near to picked up… abutterflu from in come out, "same Colour" nature imítate artificial or…?
14- history: ancient religious mistique bacjround and comunist propaganda can stay togheter? Which one influence citizen first?
15- Energy: the indutrial development in Vietnam require enormes quantityes of gas-charcoal-benzine… but still the principal locomotion comes from bikes..
16- Consumism: observe in a market how natural healthy food is stocked as industrial flipflop on the same market and stand..
17-  Nutrition: the mix between modern and old, between city and country side allowd me to see industrial and natural food togheter, people selling in the river directly to you and in front the sweeties industrial products.
18-  Living: Architecture in Vietnam is a mix that we will almost never see in Europe, when  a bamboo Little palafit live next of a new skyscratcher… one floor to 30.
19- Tradition:  crsitianism and budism live togheter in the old Saigon, even if i can note that cristianism is sadand budism is more happy…
20- Temple: following the concept above, i seee also that the temple have two faces, one brilliant, happy, colourfull, but also their dask side on the back…